The

Clog-wife

and I watched two films at

Clog-House Est. 1935

this weekend.

Copying Beethoven - The film seemed a little clunky and the feminism was out of character for the time and place. Still we enjoyed it. I'm glad I didn't read the amazingly scathing reviews before watching it; my enjoyment might have otherwise been spoiled. I liked Ed Harris' portrayal of LvB. Some of the music was sublime.
Rating:

3 clogs

.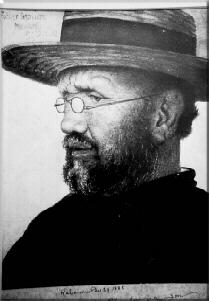 Uncommon Kindness - The moving story of Father Damian who devoted his life to the leper colony on Molokai, and who eventually contracted and died of the disease himself. Aptly narrated by Robin Williams. We really enjoyed this documentary and marveled at the selflessness with which this Belgian priest lived out his days.
Rating:

5 clogs

.


I worked on a pineapple plantation on the island of Lanai in 1975. On rare off-days we were able to travel to Shipreck Beach on the north shore of the island, where one could see Molokai looming in the distance. Some days the island would appear to be floating above the clouds and the sea - a fata morgana mirage. It was that summer that I first learned of the island's history as a leper colony. The image of the island as a mirage added to the mystery that the island held for me. I found my first drift fruits and seeds cast up on Shipreck Beach. I have been collecting "sea beans" ever since. A diverse collection of drift fruits and seeds that I picked up on Florida beaches is housed in the Florida Museum of Natural History's Paleobotany Laboratory.

Beethoven, Molokai, Lanai, Shipwreck Beach, sea beans, Father Damian